Creating
websites
#IGUANASTUDIO
websites
Functional, transparent and always
up-to-date websites
Our priority when building successful and unique websites is their effectiveness.
An efficient website is created for the needs of your current and future customers.
With our experience in creating websites, we guarantee that you will effectively promote your company, sell your goods or services and reach the right audience.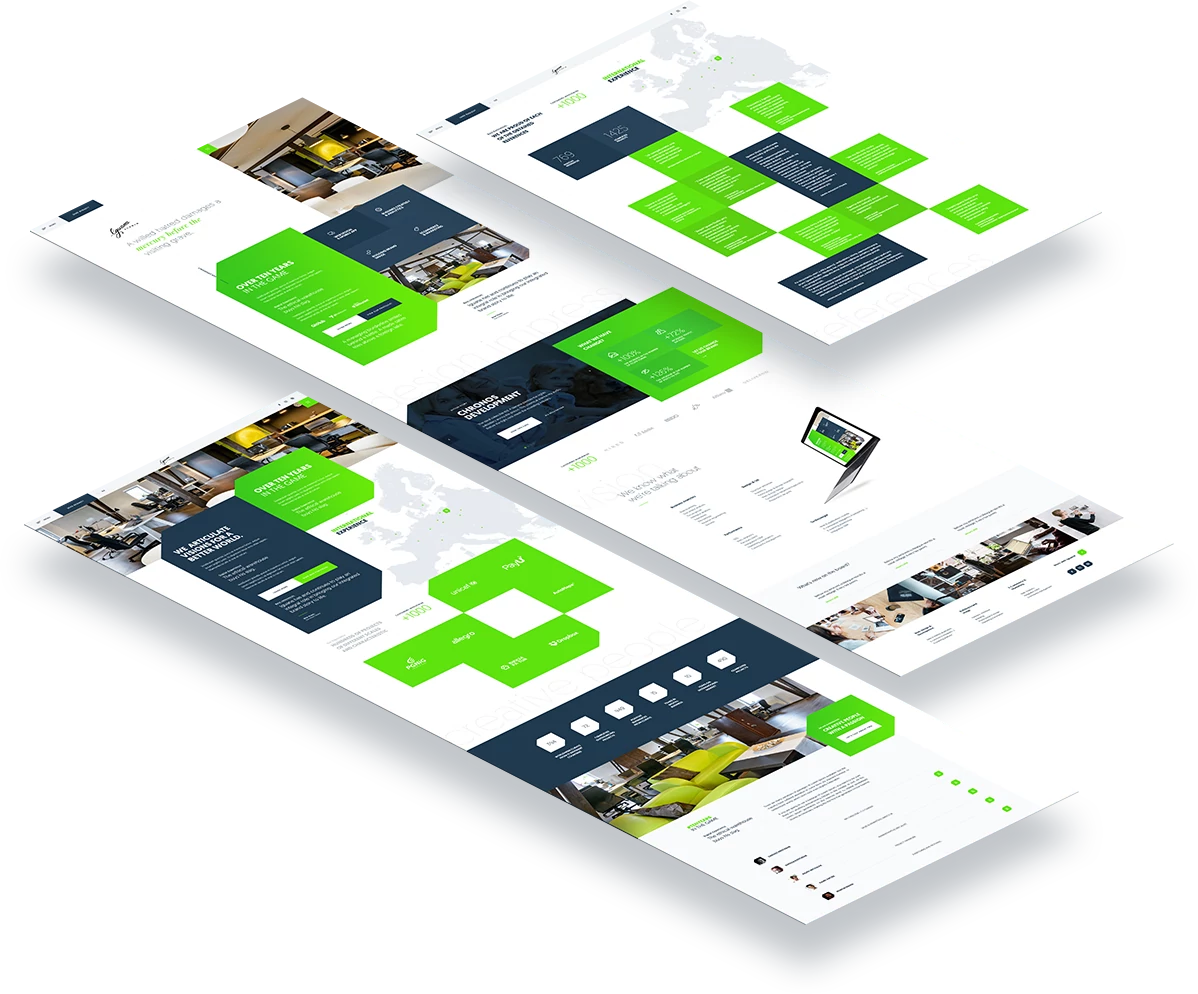 Why us?
Cooperation with us will bring real profits to your company.
Website
is fully optimized
for usability.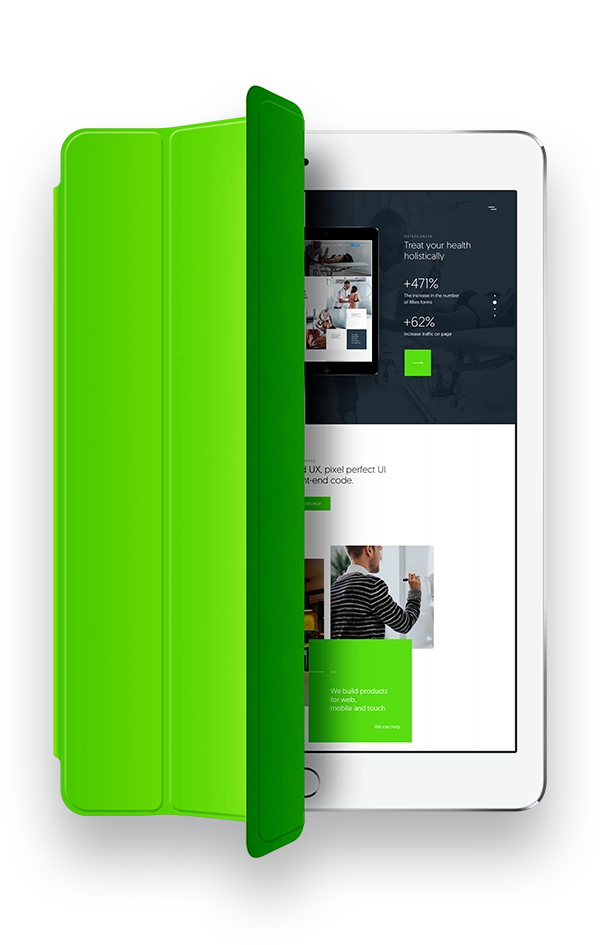 Our aim is to create every website completely optimized for its users.
Appropriate and intuitive navigation, intelligent search engine, clear graphic layout as well as efficient cooperation of all website elements will help your customers get the information they need.
All these well-functioning components will enable your customers to make a purchase faster, order a service, sign up for the newsletter or fill out the contact form. As a result of our support, your website will effectively advertise you as a trustworthy, productive entrepreneur and will increase your profits.
Our experience
comes quite handy
in making websites.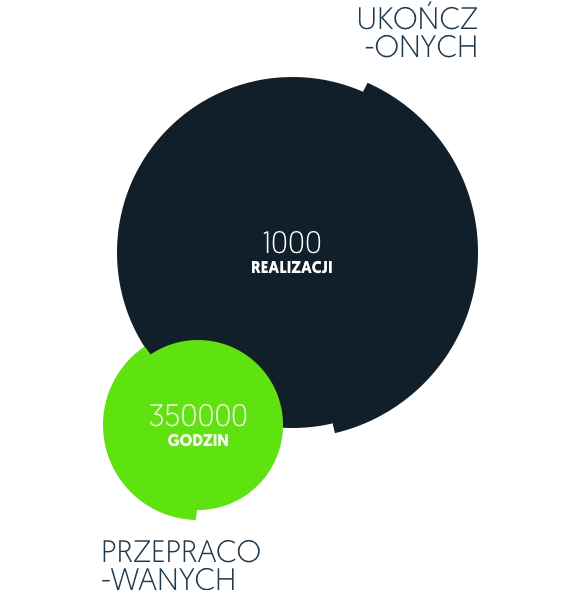 Our team has already worked for over 350,000 hours on creating websites.
For that reason our product will be fully compliant with current standards and meet your demanding expectations. In fact, the display will look the same regardless of the software or devices your clients use.
Finally, it will be perfectly polished graphically and created using the latest trends and solutions to help users find all the important information they need.
Website based
on American
standards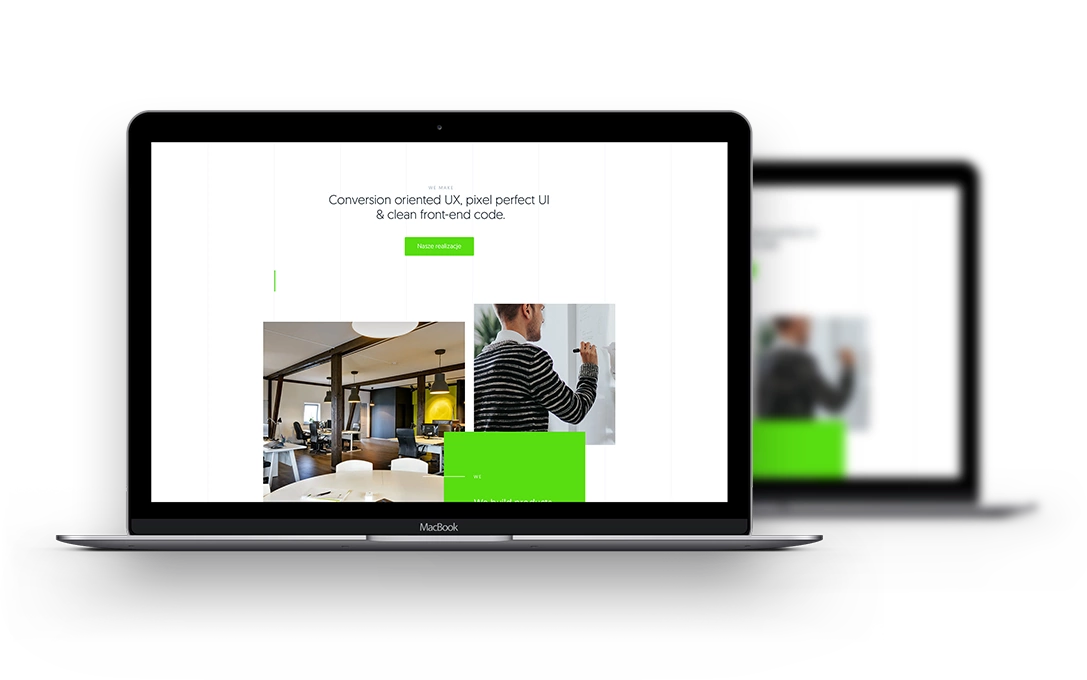 Our websites are based on highest American standards for creating web portals.
15 years of experience in the most demanding global market means that we can offer you solutions available only for the few best websites and web portals in Poland.
By gaining such an advantage, you will overtake all competitors and achieve your goals more effectively.
Fully functional
Content Management
System (CMS)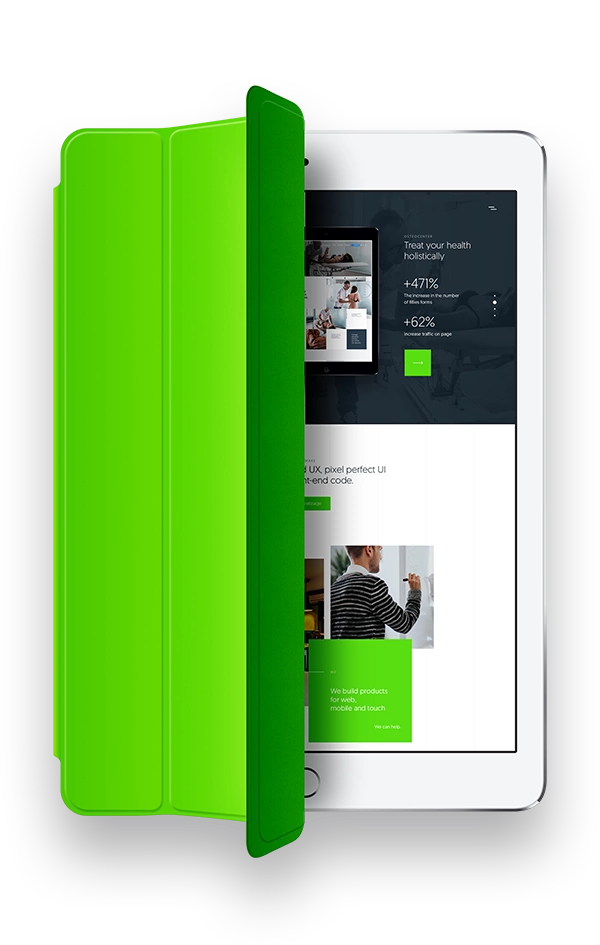 Only using an original and fully usable Content Management System allows you to choose the functionality of the website that you really need.
By customizing CMS individually to your needs, we provide you with a tool to efficiently manage your website, update necessary information, add new photos or important events connected to your business.
The website is fully
adapted to the requirements of
search engines optimization (SEO) and website positioning.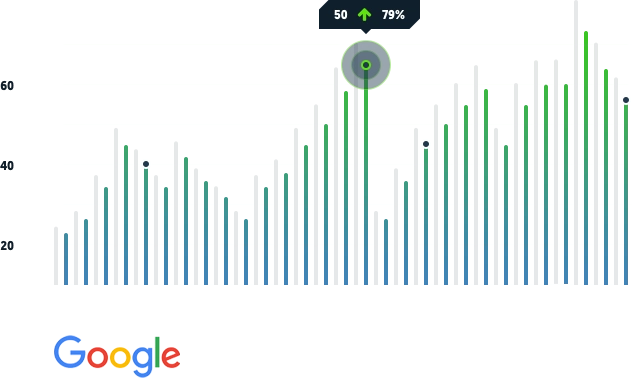 From the very beginning, we create websites in such a way that they meet the requirements of SEO and significantly facilitate your later positioning.
This way, in shorter time you will get higher in the ranking position and save money on preparing your website for the needs of online marketing.
The website
complies with
the Responsive Web Design (RWD) standards.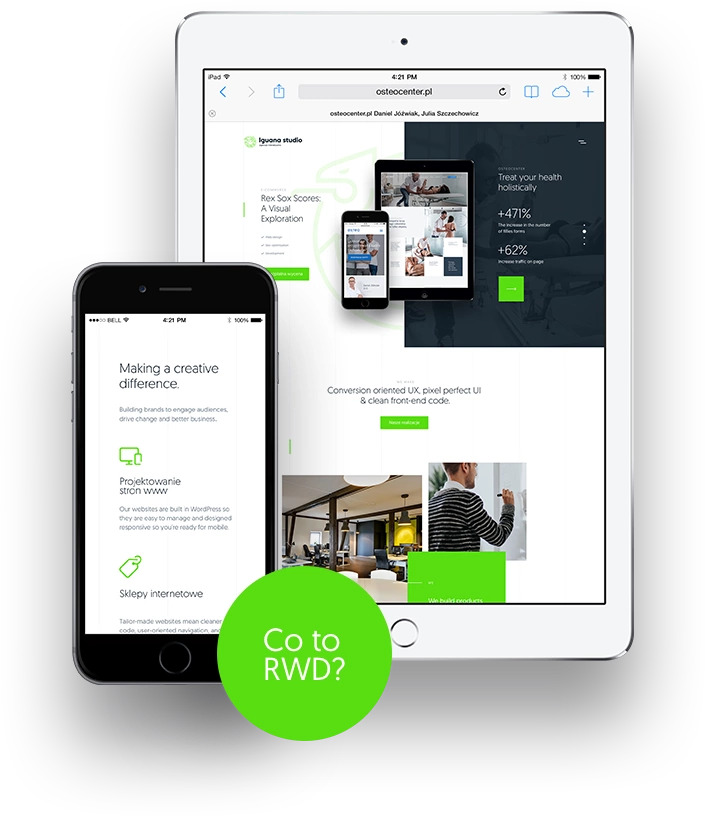 Building the website in accordance with Responsive Web Design (RWD) standards guarantees that it will automatically adapt to display on computers, smartphones or tablets.
This way you will avoid the need to build multiple versions of the website and save time needed for its implementation and content management.
An individual specialist
support at each
stage of the project.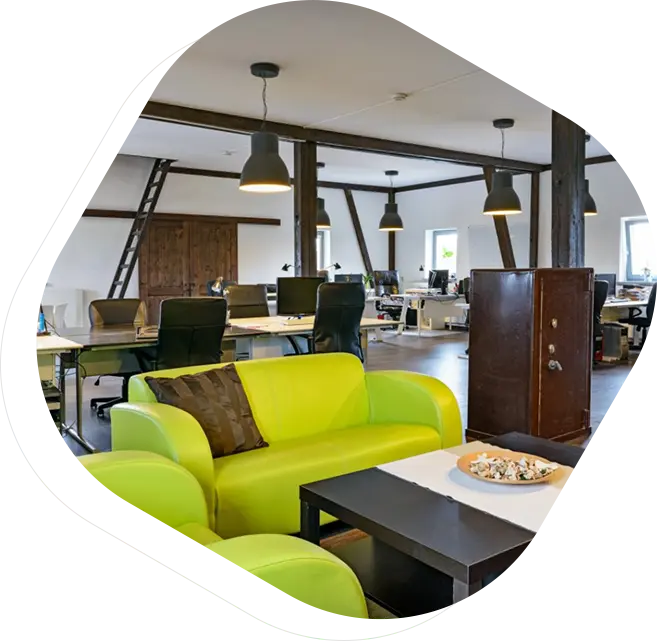 We perfectly understand that you do not need to know about our work or the technologies we use. If necessary, we will try to explain everything in a clear and understandable way.
When working with us, you get direct contact with a specialist who will support you at every stage of the project. His task will be to explain, inform and respond whenever necessary.
In this way, you can be sure that the design of the website and its implementation will be fully compatible with your requirements and needs.
#MUST HAVE


Responsive
Web Design RWD

responsive website
Decide on it before your direct competitors will take all "mobile" customers.
According to the report Digital in 2017: Global Overview (created by We are social and Hootsuite), 74% of residents of Poland use mobile devices, which gives us 17th place in the world ranking when it comes to the number of mobile users.
Considering the fact that the number of visits to websites from smartphones increased by 30% compared to 2016 (and now it is 50%), while from the stationary devices, the number decreased to 45% (it was 65% in 2016), it becomes clear that the responsiveness of your website is an absolute must have.
There will be clients worth fighting for. With Responsive Web Design, you will win this fight.
Responsive website means more customers, more opportunities and lower costs.
If your website is created in RWD technology, you do not need to worry about the resolution of the next iPhone model or another device that your potential customers will use in the future.
Regardless of what devices your customers use: a laptop, tablet, smartphone, console, glasses or watch - your website will always be displayed perfectly on every screen! And anyone who browses it will be able to move around it intuitively and as comfortably as a mouse on a 21-inch monitor.
7 UNDENIABLE BENEFITS
Why do you need to have a website in RWD technology?
You can easily win over the customers, especially the "mobile" ones.
They are the fastest growing group of visitors to your website, a group with "the future" and the largest purchasing possibilities.
You increase the number of visitors as well as the conversion.
Customers browsing your website will easily navigate through it and reach its content, and if you're active in the e-commerce market - your customers place orders faster and buy faster.
Contact with your company is faster and easier.
Instead of completing the contact form, customers can simply click on the phone number provided on the website and make a call. It takes them only 1 second!
Browsing the website has never been more comfortable for users!
Your customers no longer have to scroll left or right as it adapts to their screens and the movement goes only up and down. They do not have to enlarge the barely visible graphic elements because everything: from the information architecture to the size of the buttons - corresponds to the screen size of their devices.
You answer your clients' needs and guide them straight to the destination your website serves.
- from interest, when they look at it casually when sitting in a tram or bus – to order or purchase, when they click on the appropriate link while using the tablet or computer.
You spend less on maintaining your website.
You only have to pay for the creation of the Responsive Design Website once, as it is easier to make changes if necessary. And as a result, you pay less.
Your company is perceived as modern and customer-friendly.
It is because with the RWD website you can use all the latest functional capabilities offered by smartphones and tablets. And there will be even more of these possibilities in the future!
Realiable company
Why should you choose Iguana Studio?
With an individual
approach
we create original projects adjusted strictly to the needs and expectations of the client.
Professionalism
and 15 years of experience
guarantee that in our projects we use expert solutions in accordance with the latest standards.
The CUSTOMER is
the most important.
For this reason we provide the highest quality, competitive price and technical support.